Epic Balkans
Booking Dates
01/12/2023 through 07/31/2023
Travel Dates
01/12/2023 through 08/03/2023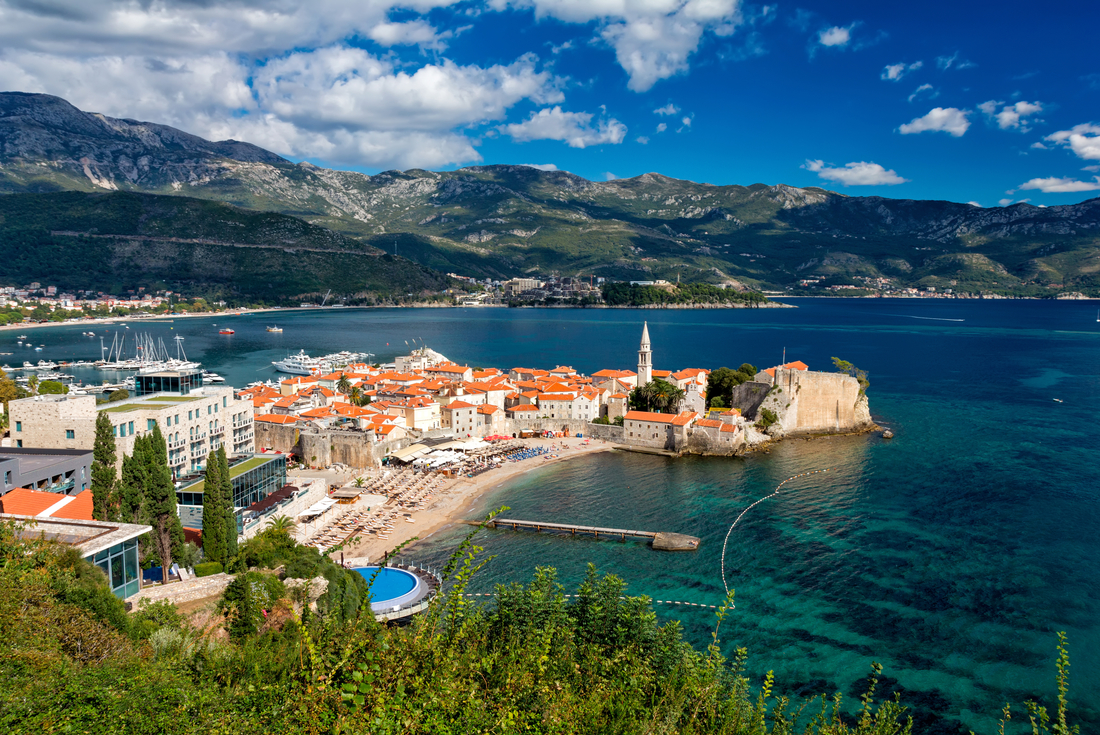 Epic Balkans

Get a true taste of the Balkans on an epic adventure from the Pearl of the Danube, Budapest, down the Adriatic coast to the island of Corfu. On this 18-day journey, you'll travel to Belgrade for a taste of a European city on the up, learn about the war years in Sarajevo, stop by the famed Old Bridge of Mostar and discover the beachside gems of Budva and Dhermi Beach. Discover epicurean delights, political history of Albania's capital, lay beachside on the Albanian riviera and wind up sun-kissed on the beaches of a Greek island. There's battle zones, beaches, bunkers and bars all together, and by melding the past with the present, the historic with the euphoric, this is a trip that ticks all of the boxes.

Activities
Belgrade – Rakija Tasting with Locals
Sarajevo – Hike to Yellow Bastion & White Fortress Viewpoints
Mostar – Stari Most
Tirana – Bunk'Art Bunker Exhibition Visit
Gjirokaster – Zekate Tower House
Gjirokaster – Local Guide
Gjirokaster – Blue Eye Spring
Gjirokaster – Turkish Coffee 'on the Stone'
Gjirokaster – Gjirokaster Fortress
Highlights
Immerse yourself in the edgy street scene of Belgrade's Bohemian Quarter, then dance the night away in one of Europe's nightlife hotspots.
Learn about the dark history and rebuilding of Bosnia and Herzegovina in Sarajevo, with a walk up to the White Fortress overlooking the city.
There is no shortage of medieval influences on this tour. Discover the walled cities of Dubrovnik, Kotor and Stari Bar, teeming with history from a bygone era.
Descend into one of the world's most peculiar contemporary art museums in Tirana, housed in an underground bunker built for the Albanian political elite.
Lay by the shimmering Adriatic waters and soak up the sun in Croatia, on the Albanian coastline and off the island of Corfu.
| Day | Description | View All |
| --- | --- | --- |
| Day 1 | Budapest | Details |
| Day 2 | Budapest | Details |
| Day 3 | Belgrade | Details |
| Day 4 | Belgrade | Details |
| Day 5 | Sarajevo | Details |
| Day 6 | Sarajevo | Details |
| Day 7 | Mostar / Budva | Details |
| Day 8 | Budva | Details |
| Day 9 | Dubrovnik | Details |
| Day 10 | Dubrovnik | Details |
| Day 11 | Dubrovnik / Kotor / Stari Bar | Details |
| Day 12 | Tirana | Details |
| Day 13 | Tirana | Details |
| Day 14 | Tirana / Dhermi Beach | Details |
| Day 15 | Dhermi Beach | Details |
| Day 16 | Blue Eye Spring / Gjirokaster | Details |
| Day 17 | Corfu | Details |
| Day 18 | Corfu | Details |