22-Night Canival In Rio Voyage
Booking Dates
04/10/2021 through 02/23/2022
Travel Dates
04/10/2021 through 03/17/2022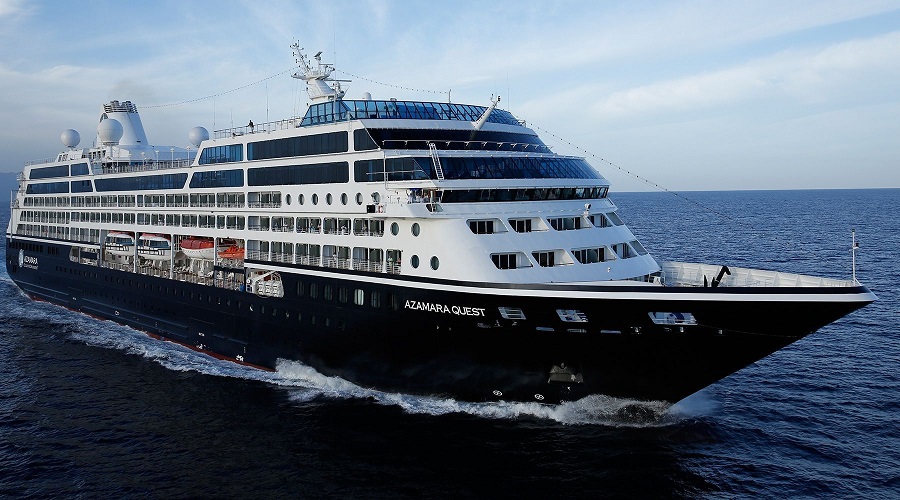 Sail from Buenos Aires, "The Paris of South America", to spend a day exploring Punta del Este's stunning white beaches and bustling harbor-front before spending two days at sea. Surrounded by the open waters of the Atlantic, it's the perfect excuse to experience all that your boutique hotel at sea has to offer-from spa treatments to exquisite dining-while building your excitement for Carnaval.
The pinnacle moment of this voyage, settle in for two energetic nights celebrating a Rio de Janeiro tradition that goes back to the 1700s. We visit during the peak of Carnaval festivities-including Fat Tuesday-and you'll be hard-pressed to find a more exhilarating and memorable festival anywhere on earth.
After an excitement-packed two nights in Rio, it's back up Brazil's coast to dock in Salvador de Bahia overnight, where you'll be awed by opulent churches and architecture in Pelourinho, the city center. Sample the local cuisine, a savory and spicy blend of Brazilian and African flavors.
Sail to Brazil's northeastern coast to discover two sunny seaside ports. Embrace your sense of adventure in Natal by exploring its towering dunes, warm beaches, and freshwater lagoon. Fortaleza offers 16 miles more of world-renowned beaches. Find a spot to sun yourself, snorkel the reef-lined coast, and indulge in a meal of fresh local seafood.
After two days of cruising back up the coast, take a moment to discover the dark history of Devil's Island, a former penal colony just off the coast of Kourou, French Guiana. Tour the abandoned buildings surrounded by lush jungle and wild monkeys, and soak up the French Creole culture of the neighboring islands.
Another day at sea brings us to "Little England," Bridgetown, the capital of Barbados. Immerse yourself in Caribbean culture from this city awash in impeccably preserved British colonial architecture. A touch of London-but with sun-a late stay here affords you plenty of opportunity to sip on some rum at the Mount Gay Rum Distillery and take advantage of the duty-free shopping.
Then it's on to another historic city, San Juan, Puerto Rico. The second oldest European settlement in the Americas, see the original fortress walls that surround the port as you walk the blue-hued cobbled streets of the Old Town in search of UNESCO World Heritage Sites and eateries pulsing with salsa music.
Relax at sea for two nights en route to our final port, Miami. Unwind and enjoy everything our boutique hotel at sea has to offer including head-to-toe spa treatments, destination inspired-dining, and lively entertainment before disembarking.
Itinerary
Destination
Pricing
Terms and Conditions
| Day | Description | View All |
| --- | --- | --- |
| Day 1 | Buenos Aires, Argentina | Details |
| Day 2 | Punta Del Este, Uruguay | Details |
| Day 3 | At Sea | Details |
| Day 4 | At Sea | Details |
| Day 5 | Rio De Janeiro, Brazil | Details |
| Day 6 | Rio De Janeiro, Brazil | Details |
| Day 7 | Rio De Janeiro, Brazil | Details |
| Day 8 | At Sea | Details |
| Day 9 | Salvador De Bahia, Brazil | Details |
| Day 10 | Salvador De Bahia, Brazil | Details |
| Day 11 | At Sea | Details |
| Day 12 | Natal, Brazil | Details |
| Day 13 | Fortaleza, Brazil | Details |
| Day 14 | At Sea | Details |
| Day 15 | At Sea | Details |
| Day 16 | Devil's Island, Fr. Guiana | Details |
| Day 17 | At Sea | Details |
| Day 18 | Bridgetown, Barbados | Details |
| Day 19 | At Sea | Details |
| Day 20 | San Juan, Puerto Rico | Details |
| Day 21 | At Sea | Details |
| Day 22 | At Sea | Details |
| Day 23 | Miami, Florida | Details |